Encoding rationale
The Famine and Dearth project has followed the Text Encoding Initiative (TEI) P5 Guidelines for encoding its texts. Given the very wide variety of texts within the project, we began with the 'tei_all' schema and then restricted our choices of elements, attributes and values as required.
We have focused on encoding selections from the sources, concentrating particularly on the structure of the source texts, metadata, and identifying relevant keywords.
The project's XML files will be made available in due course.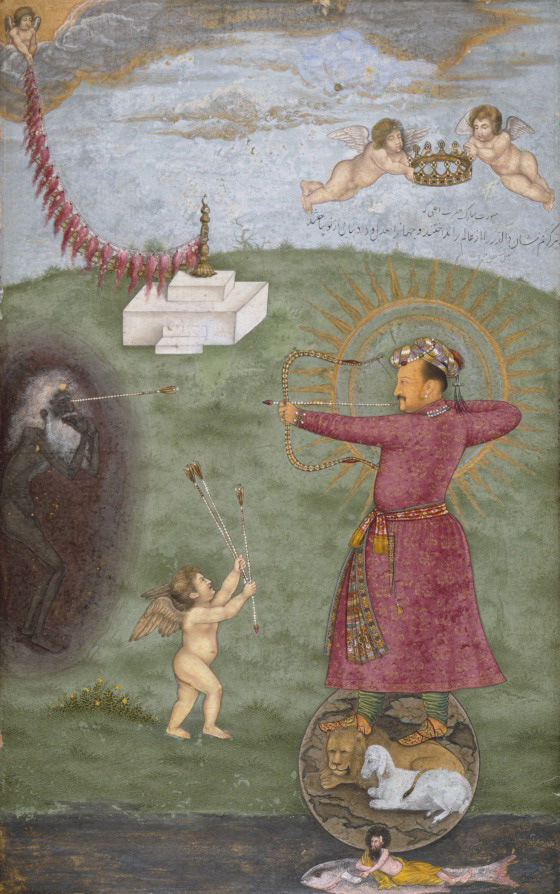 Emperor Jahangir Triumphing Over Poverty ("Dalidra"), circa 1620-1625. Attributed to Abu'l Hasan.
Credit: Los Angeles County Museum of Art (LACMA)